Montecito Med Spa combines the luxurious and rejuvenating atmosphere of a medical spa with the services and expertise of clinical professionals to provide the latest innovative techniques for facial and body enhancements. We strive to provide the best cosmetic and aesthetic treatments using the latest technology, techniques, and trends in the industry in a nurturing and luxurious setting.

We are in the heart of Montecito and within a short walking distance of local shops and restaurants. Our non-invasive treatments can be completed in less than 30 minutes to one hour.
If you wish to have treatments to prevent the signs of aging, to have mild corrective results, or to simply refresh, hydrate, rehydrate, and rejuvenate, Montecito Med Spa is the place for you. We provide a wide array of services to our patients seeking improvement in their aesthetics and whole-body appearance. We target concerns such as aging skin, sun damage, unwanted hair, and more.  We help you replenish and promote your body's natural defense through our IV therapy services.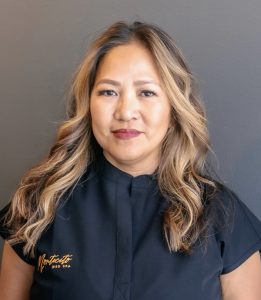 Principal owner and force behind the newly established Montecito Med Spa, Karen Neary, MSN, RN, received her Bachelor of Science in Nursing from St. Mary's College and her Master of Science in Nursing from Western Governors University. Before the development of Montecito Med Spa, Karen practiced as a perioperative nurse for more than two decades and served as Clinical Director and Clinical Liaison for several Ambulatory Surgery Centers over the last 9 years.
Karen's interest in aesthetics began while working with facial plastic surgeons. She gained knowledge and advanced her understanding of plastic surgery, medical aesthetics, and general surgery while working as a perioperative nurse providing pre-operative and post-operative care, as well as a circulating and scrub nurse in the operating room. She assisted in numerous plastic surgery procedures such as facelifts, blepharoplasty, neck lifts, rhinoplasty, breast augmentations, fat transfers, abdominoplasty (tummy tucks), and liposuction. Karen then developed a fundamental respect and the desire to fully understand the deeper structures of the face.
Throughout her career, Karen has attended numerous educational conferences, training, and seminars to develop her skill as an aesthetic nurse injector. This is in line with her vision to create a space where both men and women can be treated with a more personalized and specialized approach to their aesthetic needs while providing the highest quality service and delivering the safest results. She believes in the unique attributes of every person — therefore, service and care need to be curated to everyone's distinctive needs. She realized that non-invasive procedures are as effective, if not a better alternative or a less aggressive, solution for those who want facial and body enhancements.
Karen is a member of the American Med Spa Association (AMSPA) and continues to learn and enhance her skills through continued education and immersing herself in all things aesthetic-related. Her leadership background, clinical knowledge, and passion are the perfect combination for the creation and mission of Montecito Med Spa.
Giana Miller, Aesthetic Nurse
Giana has been in the Aesthetic industry for over 19 years and has been an Aesthetic Nurse for 8 years. She is a licensed Aesthetician with wide knowledge of non-invasive procedures and treatments. Giana performs medical grade procedures and strives to ensure the upmost satisfaction for her patients . Her love for her patients and detail oriented results are driven by her determination to help her clients feel more confident and beautiful. Giana strives to advance her skills with advanced trainings and education. Giana has extensive skincare knowledge and advanced training in lasers, Neuromodulators including Botox, Xeomin, and Dysport, Microneedling with RF, Coolsculpting, EmSculpt, Microdermabrasion, Hydrafacial, Plasmapen, IV Therapy, fillers, aqua gold, PRP, medical grade peels, and skin tightening. Outside of work Giana enjoys spending time with her husband Andrew, her two boys and their new puppy Bellinger. As a proud native to the Santa Barbara area, Giana enjoys working out, traveling, and dining.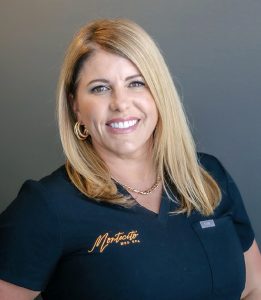 Cayley Cline is a seasoned nurse with a rich and varied background. Her roots are in the charming town of Topanga Canyon, nestled in Los Angeles County, California. In 2015, she earned her Bachelor of Science in Nursing (BSN) degree in the bustling city of Los Angeles. Cayley's nursing journey commenced at a laser medical spa and later extended into the hospital setting, where she took on roles in multiple units, including the challenging sphere of COVID-19 critical care. In the past year and a half, she transitioned her focus exclusively to aesthetics nursing. 
Presently, Cayley assumes the role of a clinical nurse educator at the renowned aesthetics machinery company, Cynosure. Her responsibilities encompass extensive travel throughout the country to educate nurses, doctors, Physician's Assistants (PAs), Nurse Practitioners (NPs), and aestheticians in the application of Cynosure's aesthetic devices. Her unwavering passion for this field is evident in her position as the newest aesthetics nurse provider at Montecito Med Spa.  
Beyond her professional life, Cayley is an active individual. She finds enjoyment in activities such as F45, running, hiking, backpacking, and surfing. In addition to her love for the great outdoors, she treasures the time spent with friends and family.
Dr. David Loya, MD has been a practicing physician for over 25 years. He received his medical degree from the University of Michigan Medical School. He is board-certified in emergency medicine.
He is pleased to provide a full-service Med Spa to the community he loves and lives in. He is especially excited to provide EMSculpt NEO to all Med Spa patients.
Dr. Loya lives in Montecito with his wife Angela and two children Benjamin and Navi.
MONTECITO MED SPA POLICIES
To begin your journey, our expert practitioners invite you to a complimentary consultation and skin analysis. Our consultations include an in-depth education about your skin; a comprehensive discussion about all options available to you along with the benefits and risks associated with each; and a clear recommendation of action. We believe an informed patient with realistic expectations will be most satisfied with our treatments and results.
To ensure a positive experience…
Allow adequate time before your procedure.
Share any medical problems with our practitioners.
Your comfort is our concern.
Your desired results are our focus.
We encourage you to book your appointments weeks in advance. We will work hard to accommodate your busy life and schedule your desired appointment date and time. We will ask for a credit card to guarantee your appointment. Some of our appointments may require a non-refundable deposit to hold the time. We accept American Express, Visa, Mastercard, and Discover.
Please consider arriving 15 minutes before your first appointment to fill out the necessary paperwork. This may also be completed in advance using your online account. If you do not yet have an online account, please take the time to complete one for easier future intakes.
We understand that your life is busy. If you are running late, please give us a call so we can make the necessary adjustments to your appointment. A no-show fee of $75 will be charged to your credit card if we do not hear from you within 20 minutes of your appointment.
Clients must provide a 24-hour notice of cancellation for appointments less than 2 hours to cancel or reschedule an appointment. A 48-hour notice is required for a group appointment or appointments 2 hours or longer. The guaranteeing credit card will be charged a cancellation fee minimum of $75 and/or any required deposits may be forfeited for late cancellations or no shows.
If you arrive more than 15 minutes late for your appointment, you may be required to reschedule your appointment to avoid disrupting other clients' appointments.